Last year I found myself adding books to my wishlist like a crazy person. I think there must be a mathematical formula somewhere that shows how the desire to read a lot and the inability to do so results in a sort of virtual book hoarding behavior. The result is that I added plenty of 2014 releases to my wishlist (and I bought and read several of them, including Long Man, The Enchanted, The Secret Place, The Paying Guests, and Fourth of July Creek) but didn't get around to reading most of them. So for today's Top Ten (hosted by The Broke and The Bookish), I give you the top ten books from 2014 that I never got around to reading:
Bark, Lorrie Moore. Of all of last year's releases, this is the one I am the most ashamed I haven't read yet, not only because Lorrie Moore is one of my favorite authors, but because I actually own a hard copy of the book. In fact, I pre-ordered it in 2013 because I was so excited about it. Whoops.
After I'm Gone, Laura Lippman. I actually bought this on sale last week, but I can't read it until April. Laura Lippman's books always entertain me.
Friendswood, Rene Steinke. Because it's set in Texas, and sounds like one of those terrific narratives about family and community and what it means to belong to both.
Some Luck, Jane Smiley. The truth is, I've only read two of Jane Smiley's novels, A Thousand Acres and Moo, but I enjoyed them both so much that I am constantly meaning to return to her work.
Wolf in White Van, John Darnielle. I've read a few excerpts from this novel, and I'm drawn by the writing in addition to the fact that as a former World of Warcraft player, I am compelled by the exploration of creating other worlds inside of games, and how the desire to escape or control affects the "real" world.
We Are Not Ourselves, Matthew Thomas. A story about a family trying to achieve the American Dream. Sign me up for that one.
The Ploughmen, Kim Zupan. Lately it feels like the most compelling words to me are"lonesome," "thriller," and "the Plains." This novel checks all three of those boxes.
Everything I Never Told You, Celeste Ng. I actually received a free audiobook version of this novel. Question: when do you listen to audio books? I don't have a commute, so the car is out. I tried listening while exercising, but my mind drifts. After listening to the first part, I know the writing is great, but I may have to get a "real" book to get through the whole thing.
Shotgun Lovesongs, Nickolas Butler. There are novels aplenty about four friends growing up and growing apart as the world intervenes, but it sounds like Butler has worked some magic on this timeless tale. And also, music.
All the Light We Cannot See, Anthony Doerr. I've heard nothing but raves abut this book. Sometimes that makes me feel less compelled to read a novel, but in this case I get the feeling that it's as good as everyone says.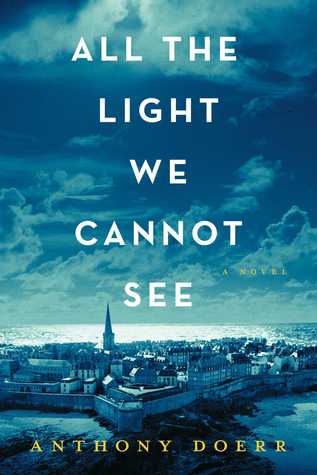 *Images and text from Goodreads