Today's Top Ten Tuesday, hosted by The Broke and the Bookish, asks us to list ten books we read in the last year or so that are outside our comfort zone. A simple enough question, but looking at the list of books I read over the past 15 months or so, not an easy one to answer. I don't spend a lot of time reading outside my comfort zone, probably because the last few years reading has seemed like a struggle, so when I read, I don't want it to be a challenge. Whatever book I pick up, I want it to be THE book.
That said, I do try to get outside my comfort zone now and again. None of these books are a huge stretch, but they are outside what's been my more typical fare lately, which I guess I'd call modern literary fiction with a twist.
Nonfiction. I read very little nonfiction, but in 2015 I read three books I'd normally not pick up: I read Into Thin Air because my mother (cough**book pusher**cough) kept insisting that I read it. She said it was terrific. In this, she was correct. I read Assassination Vacation as part of an effort to read from the TBR pile. I picked it because I bought it in 2005 and you know, figured it was time. I loved the way Sarah Vowell writes so much that I immediately bought two more of her books (thereby thwarting my efforts to read what I already had) and followed up Assassination Vacation with Unfamiliar Fishes, a book about the colonization and eventual statehood of Hawaii. (And weird aside: I kept picking up books last year that took me to the South Pacific during times of exploration and colonization: this one, The Signature of All Things by Elizabeth Gilbert, and Landfalls by Naomi J. Williams. I highly recommend all three, and reading them close together gives you a rich experience.) I have Lafayette in the Somewhat United States sitting on my bedside table and am hoping to read it soon.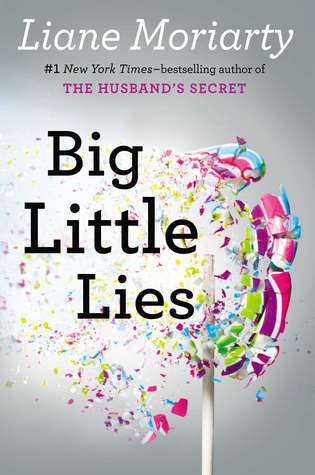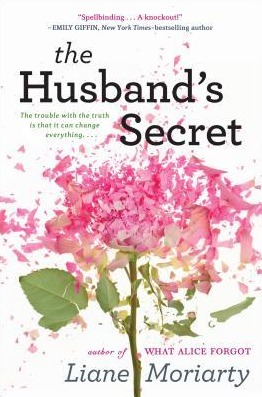 Chick Lit. I don't know. Maybe the "chick lit" label isn't completely fair to Liane Moriarty. She's just this side of writers like Gillian Flynn, Sophie Hannah, or Paula Hawkins, only because she deals more in the domestic space and focuses less on mystery. Either way, she has a razor-sharp way with characterization that makes her books compulsively readable. I liked Big Little Lies the best, but they were both solid efforts and would be perfect travel or beach reads.
Historical Fiction. Okay, first: look at those covers! So gorgeous! Second: do you ever decide that you just HAVE to read a book RIGHT THIS SECOND? That's what happened to me last year with The Signature of All Things. The joke was on me, because the used copy I bought turned out to have a whole set of pages missing in the book's final section. Lucky for me, the people at Viking are wonderful and when I tweeted about the problem, they sent me a new copy immediately. This story of a female botanist in the late Eighteenth and early Nineteenth centuries was absolutely captivating–the characters, the narrative, the science all swept me away.
The same thing happened to me with A.S. Byatt's Possession—I decided I just had to read it so I bought a used copy. I think I should note here that while plenty of things are outside my wheelhouse, probably nothing is further than Victorian poetry. But this story of two modern scholars uncovering the mystery of a relationship between two Victorian poets through their poems, letters, and journals was outstanding.
Landfalls I bought for two reasons. First I read this post on the author's blog about the origins of the story (I found the blog via an interview with the author, but I've lost that link), which starts with a map she believed was the San Francisco Bay but turned out to be some other place altogether from an Eighteenth century expedition that was ultimately lost. Second, even though I'm terrified of the ocean, I'm completely fascinated by maritime exploration during The Age of Discovery. I was so excited to discover this book that I pre-ordered it, and I was not disappointed. Told from various points of view of people on board the two ships that took that fateful journey, Landfalls is completely absorbing. This was Williams's first novel, and I can't wait to see what she does next.
What genres are most outside your wheelhouse? Do you read historical fiction? If so, give me some recommendations!