The thing about being a reader who has a (mostly neglected) book blog and a Twitter account where I follow all sorts of bookish accounts (book bloggers, critics, authors, publishers) is that it's very, very difficult to avoid being influenced in some way when it comes to what I read. Everything on my TBR is something I've seen recommended somewhere else, however fleeting the recommendation might be. But almost everything I buy or pick up next is based on a whim (well, a whim based on a list). I rarely plan or schedule or commit (as evidenced by the blog) to anything except the very few authors whose books I will pre-order without question (Alice Munro, Tana French, Donna Tartt, and so on and so forth), and even the arrival of one of these titles doesn't guarantee it will be my automatic choice for what to read next. Couple this tendency with my willingness to set any book aside that doesn't grip me at the moment, and you can see, whim is where I live.
Let's face it: I'm a freewheeling reader. Perhaps I should consider changing the blog name.
Instead of listing every book on my shelf (because that would be way more than 10), for today's Top Ten Tuesday (hosted by The Broke and the Bookish), I thought I'd list the last ten books I bought, and the reason why (if I can remember it). Here goes:
Late One Night, Lee Martin. You may or may not have heard me sing the praises of Martin's Pulitzer-nominated novel, The Bright Forever. Martin has a way with quiet moments in small-town America that renders them both universal and unforgettable.
Mongrels, Stephen Graham Jones. Okay, I'm not even going to pretend that horror is up my alley, or that I'm very well-versed in werewolf tales much beyond An American Werewolf in London. I read Jones's Not for Nothing back in 2014, and let's just say he has a way with story that makes me think this will be one of those genre-busting books for hardcore horror and literary fiction fans alike.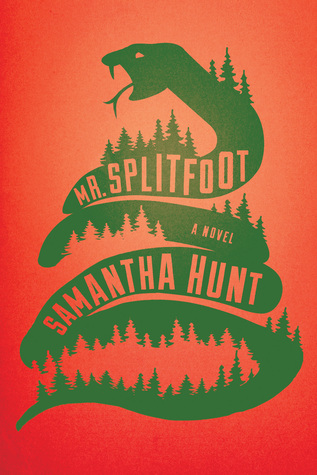 Mr. Splitfoot, Samantha Hunt. It was on my TBR, and it was on sale for $2.99 on Kindle. That said, I don't purchase every book on my TBR that comes up for sale, and I have to say this one was going to end up in my hands one way or another. It just sounds too deliciously unusual to ignore.
Wilde Lake, Laura Lippman. I have at least three unread Laura Lippman titles that I could have picked up to read, but instead I had to have Wilde Lake. Why? I read an interview where she mentioned that someone at a reading asked a question about her choice to write the book in alternating first and third person. I've been thinking a lot about novelistic structure lately and was so intrigued I felt like I had to read it. Right. Now. So I bought it and I read it and I still don't know the answer to that question….but this is probably the best Lippman I've read, maybe ever.
Into the Darkest Corner, Elizabeth Haynes. One of you told me to check out Elizabeth Haynes. It was Wendy at Musings of a Bookish Kitty, as a matter of fact! And this one was on sale and occasionally I do what I am told, so I bought it and will be checking it out. Eventually.
The Round House, Louise Erdrich. I have been meaning to read this book for ages. Every time I read an interview with her, I am left with the feeling that I want to read all of her books. Maybe someday I will.
The Circular Staircase, Mary Roberts Rinehart. Sarah Waters said this was one of her influences for writing The Little Stranger. Oh, when are we getting new Sarah Waters?
During the Reign of the Queen of Persia, Joan Chase. Okay, rare instance where I cannot remember where I heard about a book, but it was one of those "I have to have this NOW" purchases through Better World Books. And of course I haven't read it yet, but I hope to, very soon.
Wild Life, Molly Gloss. Because I loved The Jump-Off Creek, and also was interested in reading more books set in the American West just after I finished Wallace Stegner's Angle of Repose.
The Last Child, John Hart. Um…I can't remember why I bought this. Another used purchase from Better World Books. I have three of Hart's titles on my TBR wishlist, so I picked one at random. Ta DAH!
So there you have it. What about you: do you plan your purchases? Is reading on a whim unusual for you?